Oasis Loss Modelling Framework

The Oasis Loss Modelling Framework provides an open source platform for developing, deploying and executing catastrophe models. It uses a full simulation engine and makes no restrictions on the modelling approach.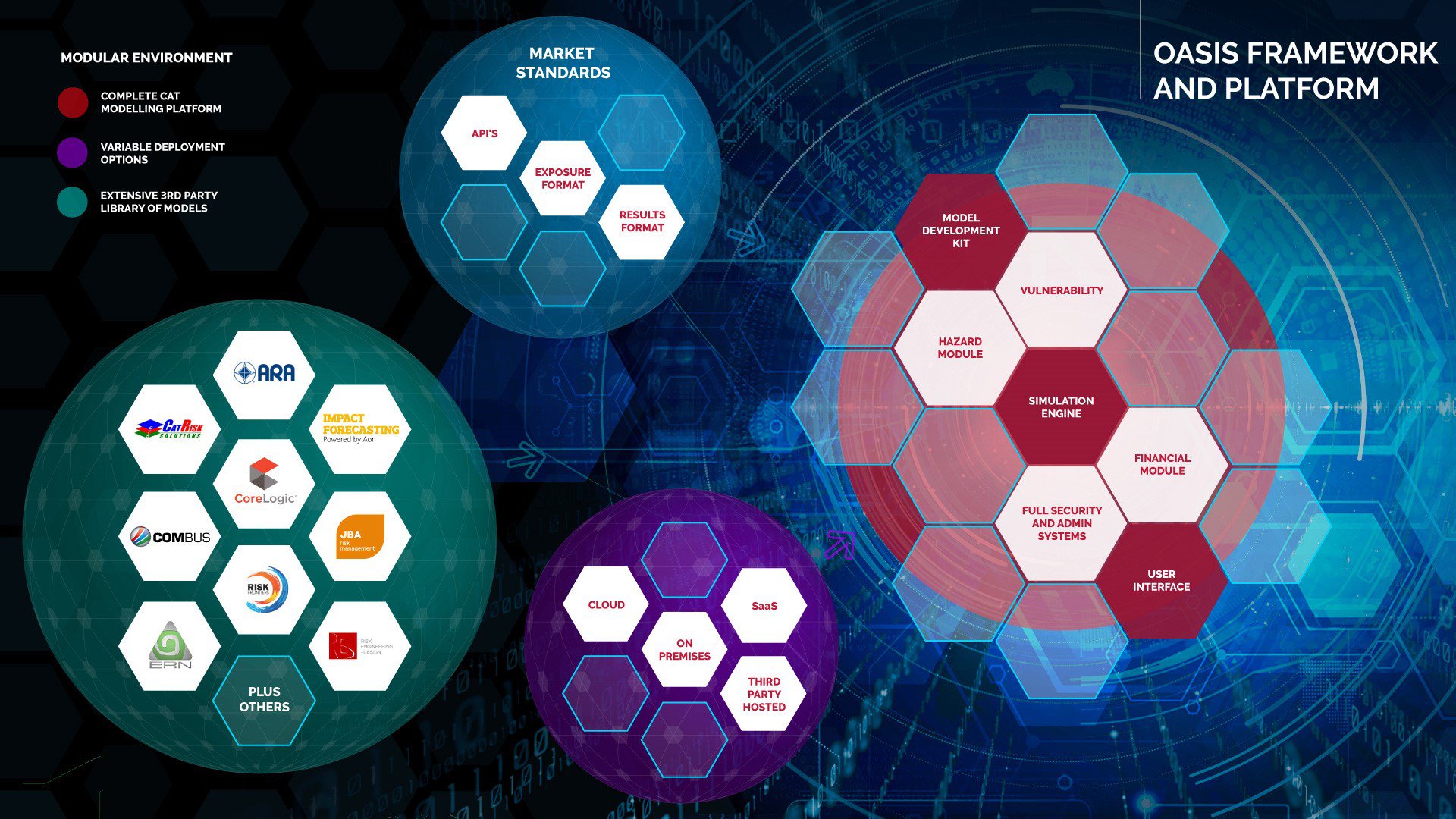 The technical architecture of the Oasis LMF addresses four key criteria: 
1. API
The Oasis platform now has a full API built to the latest technology standards. The API can automate all steps in model execution – uploading exposure, verifying exposure, running the model, retrieving results – and provides interoperability with other systems.
2. Financial Module
The platform now has a fully featured financial module for both direct and reinsurance contracts. All exposure information is entered using the open OED data format, allowing a wide range of financial terms and conditions to be accurately captured and modelled.
3. Easy Install
We pride ourselves on the platform now having a clean and simple architecture that can both be installed on a single server for evaluation, or on a cluster for full production systems.
4. Oasis User Interface
The Oasis user interface has been completely rebuilt, with a clean look and feel and intuitive workflow.  The new user interface simplifies model run processes, results viewing and export, and in particular is intuitive for both cat model experts or novices. Watch the
Oasis UI Walkthrough here
.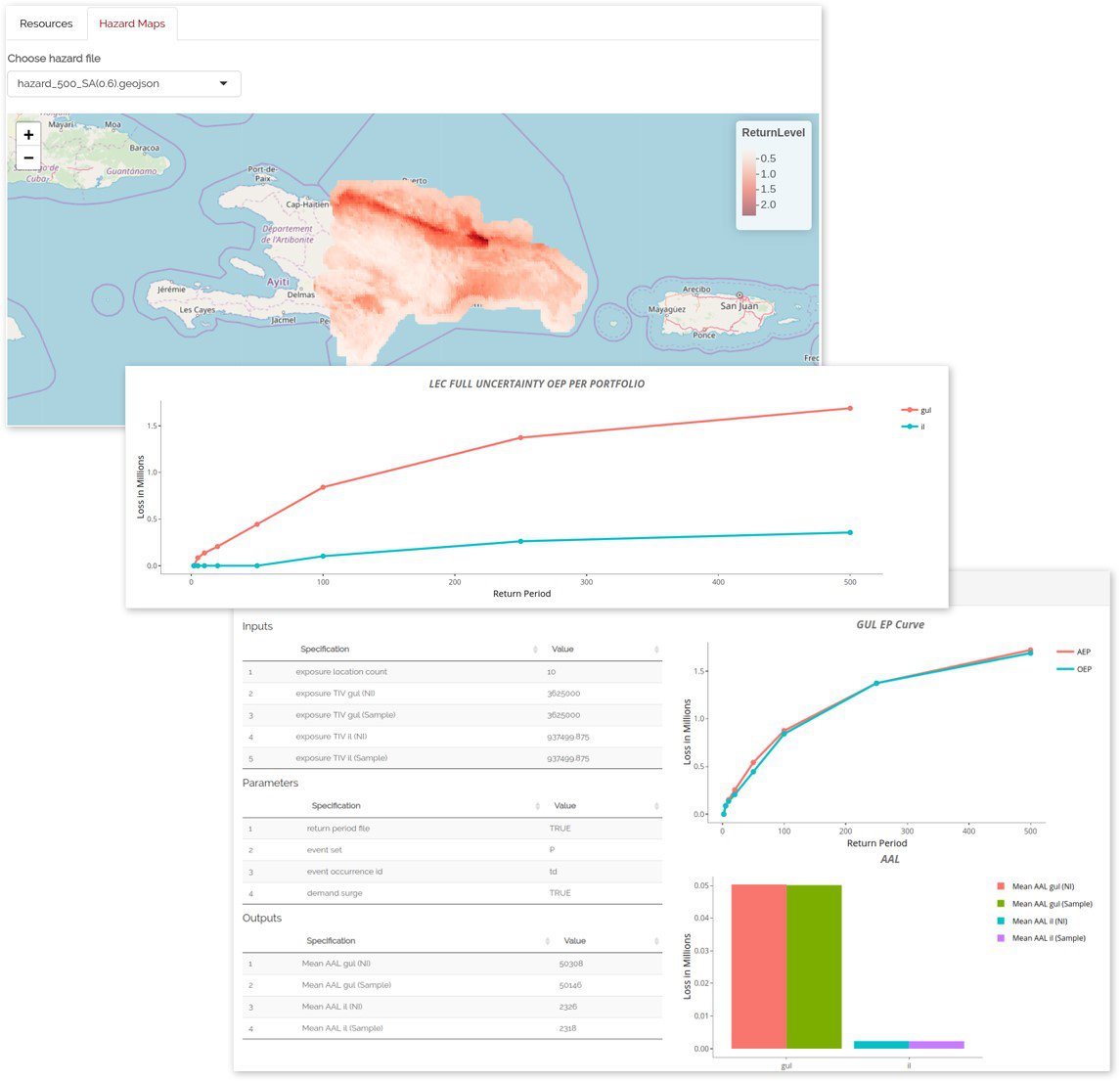 For questions or more information, please get in touch with the Oasis Support-Team via email: support@oasislmf.org.
All the code and components are available on GitHub and can be freely used under the permissive BSD 3 license, and tailored as necessary for specific use cases.