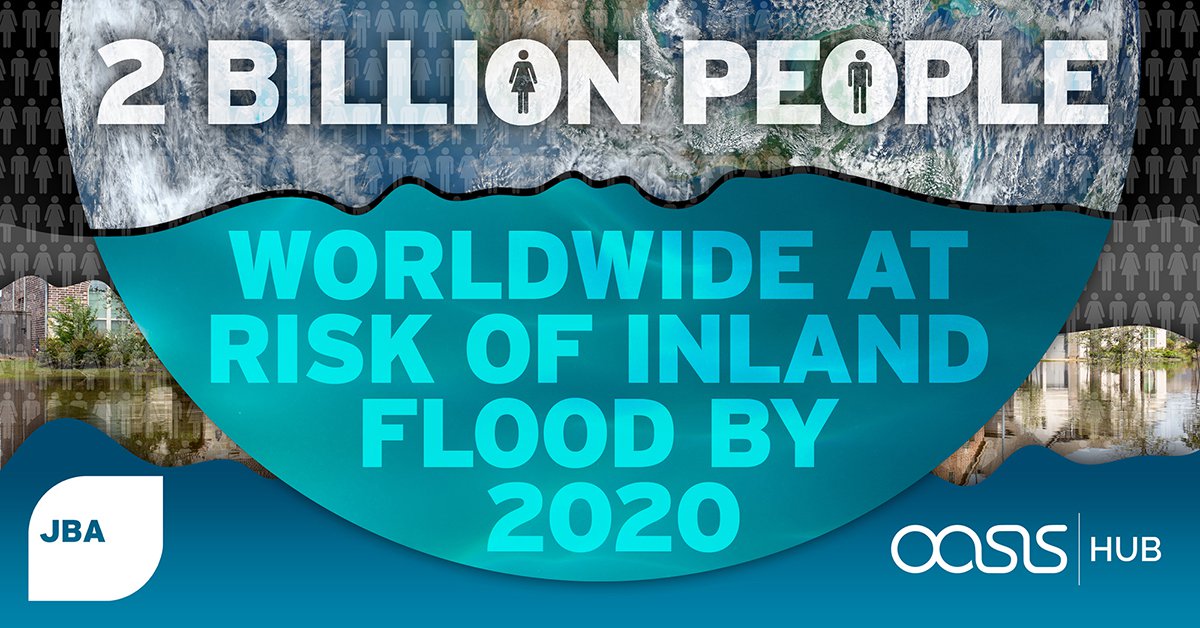 Mapping the future of flood risk
Nov. 7, 2018
2 billion people at risk of inland flooding by 2020. Flooding is one of the most prevalent forms of natural hazard.
Since most major cities are developed along the coastline or waterways, flood risk threatens more people than any other natural catastrophe (Swiss Re).  A range of factors, from climate change and unplanned urbanisation to rapid land use change, are combining with more regular and extreme weather events to cause increased destruction. 
Scientists at Columbia University's Earth Institute estimate that by 2025, the number of people living within 60 miles of a coast will rise by 35% compared to 1995 levels (The Earth Institute). Even more striking is the recent analysis of global population data and JBA's global flood mapping data which estimates that 2 billion people worldwide will be at risk of inland flooding by the year 2020. 
Understanding flood risk from river, surface water, coastal or groundwater sources is critical for designing and implementing a range of flood risk management strategies, including financial risk transfer mechanisms.  
In the upcoming blogs and webinars, Oasis HUB and JBA will share insights into flood risk assessment and management, highlighting opportunities for the global (re)insurance industry, government agencies, international financial institutions (IFIs), not-for-profit organisations and other stakeholders.  
The Risk
Much of the rapid growth in cities worldwide is a result of unplanned, informal development that can have a major detrimental effect on the natural environment.  However, flood risk cannot be removed completely and therefore communities must adapt and become more resilient. To understand resilience at city, region or country-level, a detailed understanding of the dynamics of flooding is required alongside an understanding of population and development practices.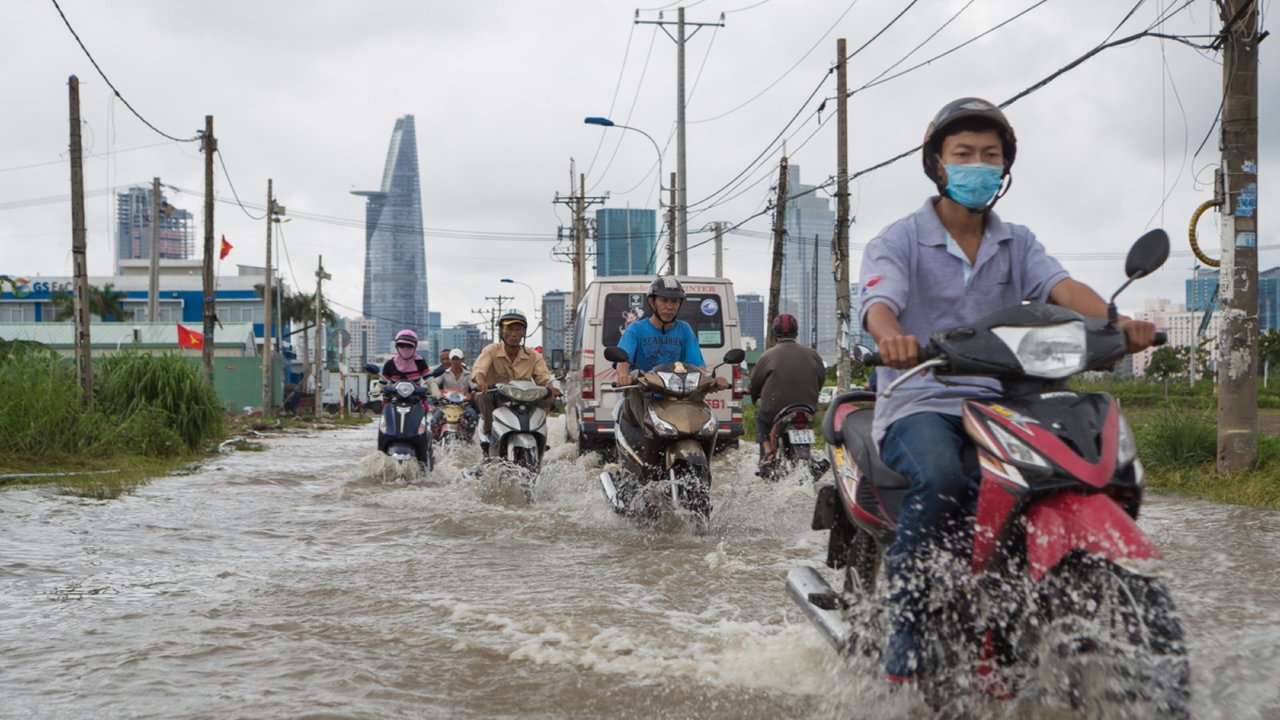 Models have become the most effective tool to help understand the context of flooding and weigh up intervention options for risk reduction or post-flood recovery. They enable better planning and are widely used to understand changes in a region. For instance, the devastating 2011 Thailand flooding caused an estimated USD 46.5 billion of financial loss (World Bank). However, rather than expect this to improve should a similar event occur again,  models have been used to estimate that USD 60-80 billion financial loss could be expected from a similar event (GFDRR).
How do we know this?
Catastrophe models are used to help risk managers understand the dynamics of flooding. Through analysing data on historic flooding, flood models can be developed – computed simplifications of reality to help simulate tens of thousands of years or to allow us to change the physical environment.  
By nature, models are not perfect, but they are pragmatic tools used to help governments, businesses and NGOs estimate and simulate potential impacts of future events.  Risk profiles derived from models are supporting the planning, design and development of both physical intervention measures (engineered or nature-based) and financial risk-transfer mechanisms such as insurance. 
Watch the webinar recording.
The webinar and blog look at the science and methods used by JBA through a series of real-world projects undertaken in recent years. These will demonstrate how effective design and application of science and technology is delivering benefits to disaster risk practitioners globally. 
Firstly, we explore how our flood maps, models and other tools, along with our expert technical assistance, are supporting international development activities around the world; from developing city-wide catastrophe models in west Africa to tackling the confluence of riverine and coastal flooding in South America, to unique ways of supporting forecast-based action on flooding in India and Bangladesh.  
We take a more in-depth look at how planners and developers benefit from the use of flood maps and how linking to overarching frameworks, like Sendai, can provide greater benefits to governments, NGOs and DRR organisations.
We focus on several JBA projects that have improved the understanding of flood and climate risk, including a collaboration with Arup for the World Bank for a multi-peril catastrophe model for Sierra Leone; a project designed to understand the role of nature-based solutions in reducing flood risk in Suriname; and forecasting flooding and the associated impacts in India. 
You can watch the webinar recording here.
About JBA
JBA has over 23 years' experience in understanding the dynamics of flooding as a global leader in flood and climate risk analysis. Flood risk models and maps, flood forecasting systems and other tools are used by the DRR and insurance communities to help understand flood risk around the world through appropriate strategies, pricing and responses. Their maps and models are used to help set pricing of risk-transfer products or design and test a variety of intervention methods. 
blog comments powered by

Disqus