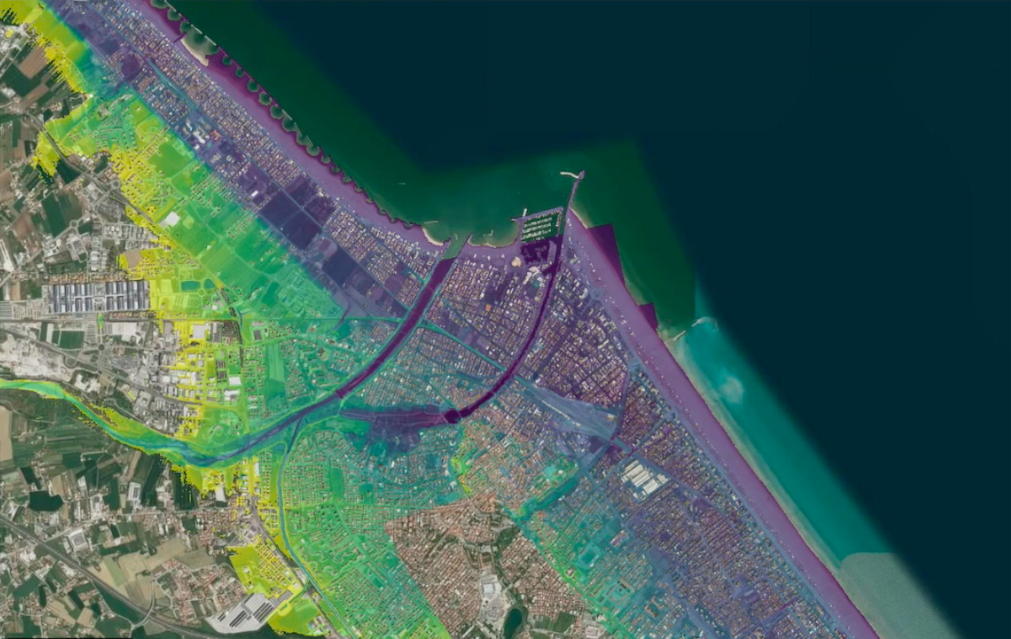 The SaferPlaces platform - now LIVE on Oasis Hub
Sept. 23, 2020
Stefano Bagli, CEO of Gecosistema presents and demonstrates SaferPlaces - a climate service mapping flood hazard and risk assessment in urban areas as a means to build safer and resilient communities - in a webinar held in September 2020.
The SaferPlaces platform can help you assess flood hazards and risk including: pluvial (rain-related), fluvial (river) and coastal flooding in urban environments under current and future climates. The tool has also been designed with the possibility of testing climate adaptation measures against potential floods and importantly allows for the calculation of potential financial damages. 

Watch the video below and try the SaferPlaces platform.  If you would like to discuss your options on flood tools please remember Oasis Hub is here to help you. Contact us at hello@oasishub.co for an informal discussion.

The next webinar is in a fortnight on the 5 October. Ambiental Risk Analytics will present three of their tools which aim to support better decision making around flood risk management. Register here.
blog comments powered by

Disqus